Meet The Myofunctional Therapist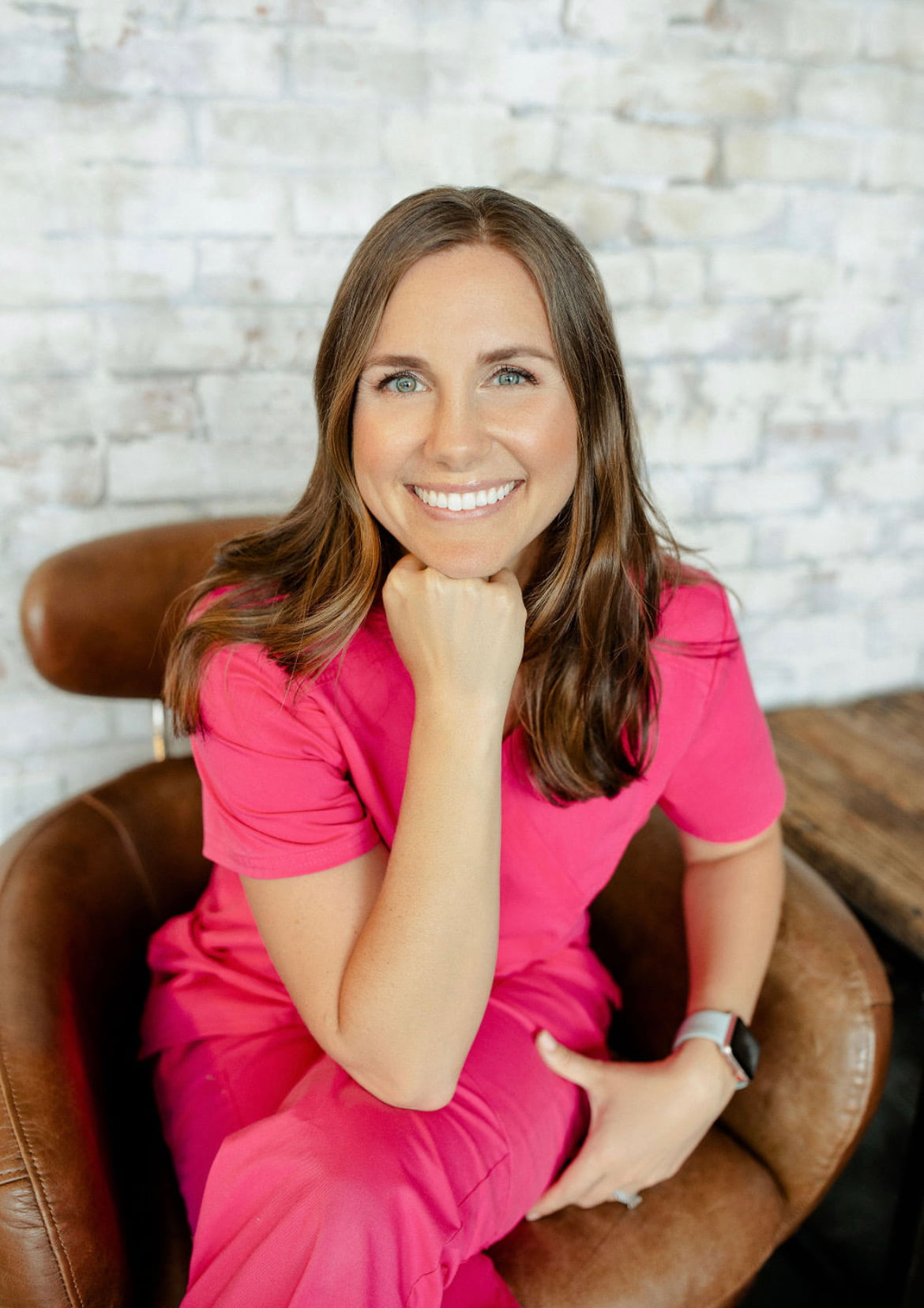 Cody Haney M.S, CCC-SLP, QOM
Hi sweet families! I am so excited to meet you and your precious family! Your child's health is very important to us. My name is Cody Haney, board certified and licensed Speech and Language Pathologist and Myofunctional Therapist by the American Speech-Language and Hearing Association and licensed by the State of Texas. I was born and raised in the Texas Panhandle and you can often find me at church, with my family on the soccer fields, digging in the dirt with my two adventurous boys, or on a dinosaur adventure. I also enjoy shooting my bow, fishing, and have recently developed a love for bird hunting. I attended Texas Christian University for my undergraduate degree, Semester at Sea-traveling around the world in 100 days on a boat, and further extended my education by obtaining my masters degree at The University of Texas at Dallas in Behavioral and Brain Sciences. Here at Alden Bridge Pediatric Dentistry we would like to provide a boutique experience with the highest quality of care for you and your child. Your time is valuable to us! Due to this unique experience, Orofacial Myofunctional Therapy is a specialized practice, therefore, I am out of network and will provide a Superbill for insurance.
Looking forward to meeting you!
Myofunctional Therapy After Your Child's Tongue Tie Relase
What is Myofunctional therapy?
Essentially it is is physical therapy for the face and mouth. Some signs that you may need myofunctional therapy for your child are mouth breathing, low tongue, and lips that part at rest. These issues may lead to poor facial growth, dental problems, sleep apnea, & chronic pain.
After your child's tongue or lip tie release, you may need myofunctional therapy especially if your child is older and has experienced some of the issues listed above. Luckily we have a great myofunctional therapist in our office. Dr. Cody Haney is a licensed speech therapist with all aspects of managing screening, evaluation, and treatment activities. We love her and so do the kids!
Contact us today if you feel that your child may benefit from myofunctional therapy.