Every child should be able to eat, sleep, breathe, and speak without issue. Tongue tie or lip tie release can help you and your baby get there.
"Just because something is common does not mean it is healthy or normal" -Baxter
Signs and Symptoms of Tongue and Lip Ties

Tongue and lip ties affect every mom & baby dyad differently. Many infants with oral restrictions have breast and bottle feeding problems. Every infant has a lip & tongue frenulum, function is far more important than anatomy. The following signs are common amongst infants with tongue and lip ties and their mothers. However, it is important to note that these signs can be linked to other breastfeeding problems and are not solely related to ties, therefore a functional assessment is key to determining oral restrictions.
flattened, creased, blanched nipples

prolonged or excessive feedings

poor breast drainage, mastitis

Feels like a full time job to feed baby
clicking or loss of suction

popping on and off the breast

coughing, gagging, choking

lip blisters, two toned lips

gas pain, colic, constipation

reflux or spitting up often

Falls asleep during feeds

Lip curls under during feed
A tongue tie is an embryological remnant of tissue in the midline between the undersurface of the tongue and the floor of the mouth that restricts normal tongue movement. Most everyone has a string under their tongue, this lingual frenulum is part of normal anatomy.It is not considered "tied" unless it is causing a functional issue. If left untreated, a tongue tie can affect a lot more than just breastfeeding. It can contribute to speech and swallowing impediments, mouth breathing, underdevelopment of the maxillofacial skeleton, and even predisposed to sleep and breathing disorders. In my almost 10 years of treating tethered oral tissues I have witnessed firsthand the life changing improvements that a complete release with proper pre-and post care can have on the lives of those affected.
If you suspect your baby has a tongue tie or lip tie that is causing breastfeeding problems:
Call to schedule an appointment today (phone number) to get an evaluation.
Find comfort in knowing what you can expect
We encourage all infants to meet with an IBCLC for a functional assessment for breast or bottle feeding prior to evaluation with Dr. Kim. No worries if you haven't seen lactation, we are happy to recommend some wonderful lactation consultants that are familiar with tethered oral tissues and the issues that go along with it.
Your appointment will include a history intake, possible feed & weight, oral evaluation, speech(if older child) and you will be given exercises to prepare your baby for a release if deemed necessary. Learn more here 

At Your Visit
Our parents relax in one of our two nurseries during the procedure and are only away from their baby for 10 minutes. We use a CO2 laser, which is a noncontact, minimally invasive, very precise laser that creates minimal post-op discomfort for your infant. We offer topical specifically compounded for safe use in infants, but no sedation is ever used during infant releases. 

Post op
Infants: Your baby will be brought back to you and you will have time to establish a proper latch and position on breast or bottle with our team. You will be taught how to care for your baby's wounds. we will watch you perform stretches to ensure you feel confident. 
Children: You will be given written post-op instructions to guide you in the first week.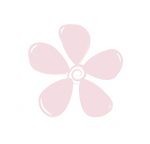 Follow Up
We recommend you see your IBCLC within the first 3 days post op and at least one additional time to continue monitoring infant healing as well as lactation therapy to achieve optimal function of feeding, sleep, growth & development. At one week you will have follow-up with Dr. Kim. We like to see our infants at 6 months of life to monitor proper oral function as the child is transitioning to solids.  Our recommendation for all older children is to see your myofunctional therapist on day 3 or 4 post revision to check in and make sure proper oral exercises are being performed. You will see Dr. Kim at 1 week for follow-up care and if needed at 3 weeks.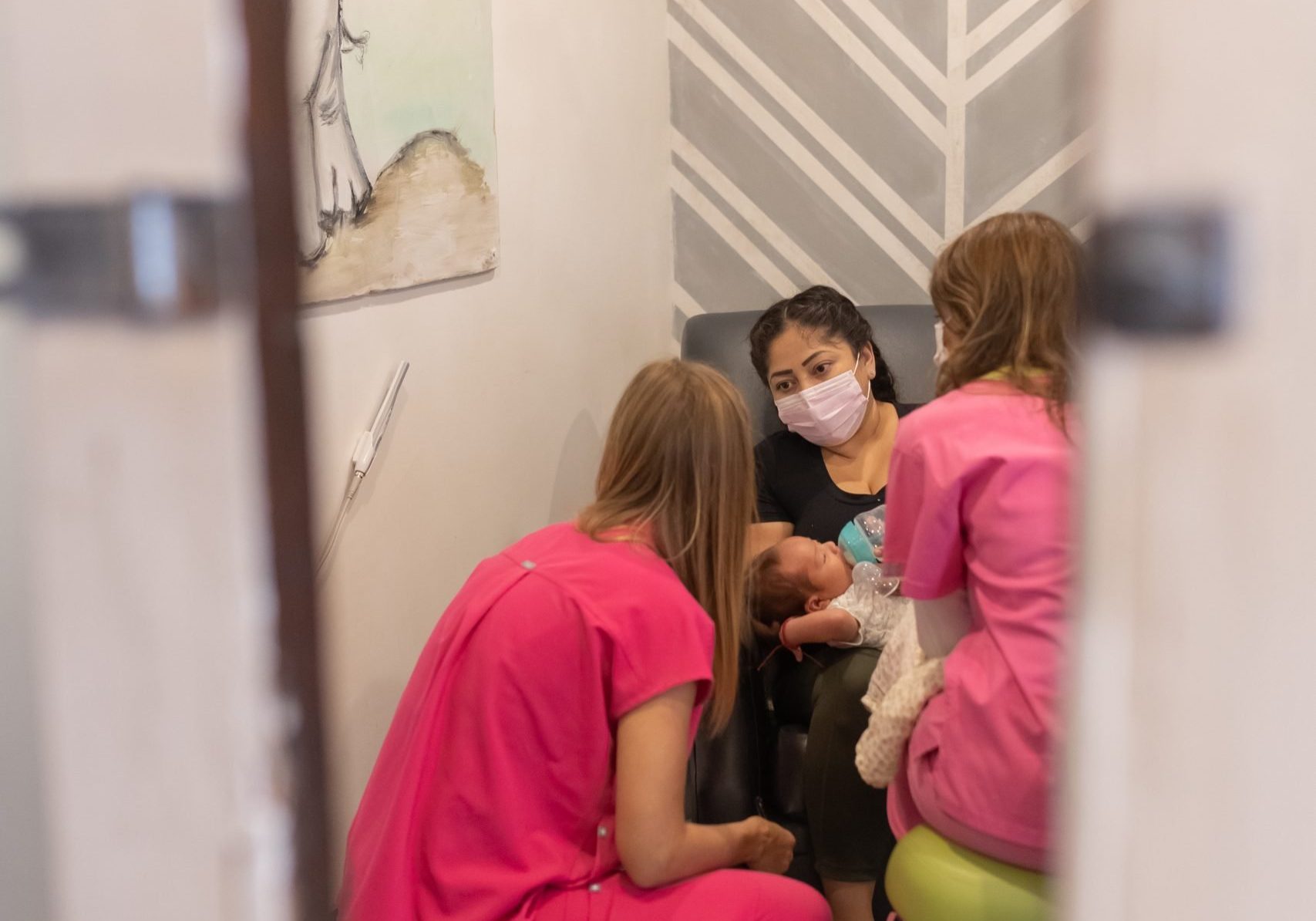 What is a CO2 laser frenectomy?
The LightScalpel CO2 laser is a device that produces a concentrated beam of light. The highly focused CO2 laser beam vaporizes, cleanly and precisely, while sealing blood vessels at the same time. Years of experience in medicine and oral surgery went into the design of the LightScalpel laser, which was made to provide superior care for patients. Dr. Kim has found this laser to be far superior than lasers she has used in the past such as diode and water laser. We have seen a marked decrease in bleeding and post op pain.
Kind Words From Proud Parents
"Wonderful experience! Love Dr Feuquay and her office staff ! We had a tongue tie surgery on our newborn this morning and it went as great as I could hope for . Dr. F took so much time with us making sure we had all our questions answered and felt comfortable. Kelley the lactation nurse is beyond helpful as well . We look forward to our kids continuing to use them as our dentist."
"We came to Dr.Kim for a second opinion and I'm so grateful we did! The X-rays from the previous dentist were too blurry so Dr.Kim did new X-rays and found the real issues. I'm so glad I listened to my gut. She is an amazing dentist! Her staff is so friendly and they have made this covid world a breeze to live in while feeling safe and taken care of.
Thank you Dr.Kim and Staff!"
"I wish more than 5 stars was an option. We heard about Dr. Kim from our IBCLC to have our 2 month old assessed for lip and tongue tie. We were told Dr. Kim used a CO2 laser and it's less painful for baby so that was a huge selling point for us. We made an appointment and the office staff was very sweet and got us scheduled quickly.

The day of our appointment we texted to check in from the parking lot and were brought back to the giraffe nursery very quickly. The room had a TV, couch, and chair. The entire office was very nice and awesome for kiddos but I loved the private room for us. The lactation consultant, Kellye was absolutely wonderful. She knew I was nervous and hugged me as soon as she came in and told me it was going to be okay. She explained everything in detail while she was looking at our daughter.

Dr. Kim came in to do her assessment and was so kind and patient. I was very nervous still and she was so calming and took time to explain everything and listen to my concerns and worries. I always feel rushed at appointments but Dr. Kim never once made me feel that way. She honestly was just so kind and compassionate and I can't say how much that meant to me.

Our daughter was prayed over by the lactation consultant before she took her from me and they sang to during her lip and tongue tie procedure and that just melted me. I honestly can't say enough good things about Dr. Kim and her staff. I truly feel blessed that we found them. I feel like we weren't just another patient and they truly cared about our daughter like she was their own child.

The procedure was very quick and our daughter was gone for about 15 minutes total and they brought her right back.

I'm just so thankful we found Dr. Kim and went with them. It was the best medical experience I have ever had in my 33 years of life and I wouldn't change a single thing."
"Dr. Kim is always so nice and take the time to explain to the kids what is happening. Jen is a my kids hygienist and she is fabulous with them! Highly recommend them for you kids!"
"We cannot say enough regarding our experience here. Our daughter had a pretty severe tongue tie and our pediatrician recommended this place. We came in when she was just 5 days old to consult with the dentist and lactation consultant.

They took the time to analyze our daughter's tongue and the way she feeds. They decided the procedure should be done in order to ensure our daughter could properly feed and grow. They were able to do the procedure that day.

The procedure took 10 minutes total and the water laser they used caused almost no bleeding and she could breastfeed immediately after. As a mom, I was nervous for our baby, but the dentist Dr. Kim and lactation consultant Kelly made me feel comfortable.

It's been 2 weeks and we have noticed an amazing shift to her feeding and she has gained over a pound! We love that the office requested two follow ups where they checked the progress of healing and feeding.

Thank you Dr Kim and Kelly for your hospitality and professionalism"
"Came to Dr. Kim for a second opinion for my 3 month old with buccal/tongue ties. We have had a really hard journey so far and I was desperate to get in befors Christmas. They squeezed us in the same day and went above and beyond to take care of us. after our experience with Dr.Kim I have hope again. The entire staff made me feel genuinely cared for! First class experience!"
Myofunctional Therapy After Your Child's Tongue Tie Relase
What is Myofunctional therapy?
Essentially it is is physical therapy for the face and mouth. Some signs that you may need myofunctional therapy for your child are mouth breathing, low tongue, and lips that part at rest. These issues may lead to poor facial growth, dental problems, sleep apnea, & chronic pain.
After your child's tongue or lip tie release, you may need myofunctional therapy especially if your child is older and has experienced some of the issues listed above. Luckily we have a great myofunctional therapist in our office. Cody Haney is a licensed speech therapist with all aspects of managing screening, evaluation, and treatment activities. We love her and so do the kids!
Contact us today if you feel that your child may benefit from myofunctional therapy. You can click here to learn more about Cody Haney, our Myofunctional & Speech Therapist